---
Archived web page: This web page was prepared for the Duke of Edinburgh's Award ACT in 1996. Current information is available and you should be redirected to the new location in ten seconds: https://www.facebook.com/pages/Duke-of-Edinburghs-Award-ACT/494123613939156?ref=stream
---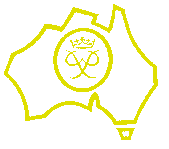 The ACT Division of the
Duke of Edinburgh's Award
in Australia
Opportunity and challenge for young people in Australia

The Award Scheme is NOT another youth organisation competing for membership. There is nothing to join. It is a challenge to young people between 14 and 25. An opportunity to enjoy adventure; to acquire useful and recreative skills; to serve others and to make new friends, young and old.

Participants can develop existing interests or try something new. The activities selected can be group or individual, but should challenge, and broaden existing skills and experience. The scheme is not competitive. Young people can I select their own program and advance at their own rate. Anyone with the necessary perseverance, enterprise and effort will gain an award For adults the scheme provides an opportunity to help by sharing skills and experience with young people, improving understanding and co-operation between them and younger people.
---
From His Royal Highness The Duke of Edinburgh
Young people need to develop those human qualities which allow communities to be friendly and civilised, rather than violent and unscrupulous. These qualities cannot be taught like Grammar or Mathematics, but have to be acquired from the example set by parents and adults and also | from personal character building experiences.

The Award Scheme provides a balanced program of extra curricular activities for young people and complements academic development. It stimulates the qualities of self reliance, preservation, effort, initiative and self- improvement, and emphasises personal responsibility to the community.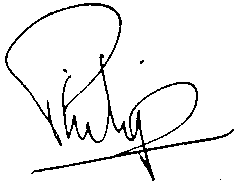 ---
The Duke of Edinburgh's Award in the ACT
The Scheme has now been operating in the ACT since 1970. The ACT Division of the Duke of Edinburgh's Award in Australia was created in 1981.

Moral, material and financial support from adults and business is essential for the Award Scheme to continue to be as successful. (Financial contributions are tax deductible).

Should you need further information about the awards please contact the:


60 WOLLONGONG ST
FYSHWICK 2609
e-mail: dofeact@tpg.com.au
ph: (02) 6291-1211
---
See also:
---
Provided on the Web as a community service by Tom Worthington.
---
Archived web page: This web page was prepared for the Duke of Edinburgh's Award ACT in 1996. Current information is available and you should be redirected to the new location in ten seconds: https://www.facebook.com/pages/Duke-of-Edinburghs-Award-ACT/494123613939156?ref=stream
---